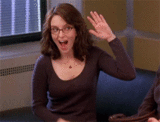 I can't believe I almost overlooked it! April 14th marked the one year anniversary of The Brighter Side. I gotta say, I'm in awe of what the Lord has done. He took little old me, who has always hated writing, and sparked this passion in me to write. What started out as something to share and grow my photography has morphed in to something else entirely. Part journal, part comedic commentary, part devotional. As I said, I'm just in awe of Him. I fully expected to abandon this blog within 2 months of starting it, and here I am a year later...still clacking away on my keyboard. I haven't written as many posts as I would have liked to, but I didn't give up either. I searched for a verse to adequately sum up what this anniversary means to me, and as usual, the Lord pointed me to exactly what I was looking for: "May the glory of the Lord endure forever; may the Lord rejoice in his works--" Psalm 104:31. It is my sincere prayer that the Lord rejoices at what he has accomplished in and through me, and that he continues to use me and my little blog to bring blessings and beauty into the lives of others.
Here are some of my favorite posts from the last year:
Thank God It's Friday
Big Girls Don't Cry
A Heart Too Big, A Wallet Too Small, And Time Too Short
True Life: I'm A Grown Up Mary Anne
Go On The Internet And Complain Like Everyone Else
I can't wait to see what's in store for year 2!